Dalí

Oaxaca, Mexico 2019
---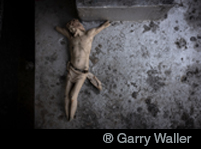 The constant rain that we had for four days in a row dictated the pace of this very special workshop that I've been teaching for the last eighteen years.
For the first time a mom, Patricia, was accompanying her young daughter Ximena.
They both perfectly mixed in with the rest of this wonderful group Dali (good morning in mazatec) with Linda, Patty, Paulina, David, Garry and Oscar.
Each day we bravely faced the inclement weather conditions and went out searching for special moments.
As the days went by we began feeling that sense of unity and camaraderie that Paulina beautiful evoked in her comments: "In Mexico you and all Dali group were showing me what are the most important things in life: respect, taking care of one another, helping, giving without expecting something back. How important it is a simple smile, one good word! Thank you for all of this!"
This special bond among all of us was what made the difference and greatly provided for the unforgettable moments we shared and the quintessential images that each of my students took.
I can only add that together with all my students we continue to follow this special path slowly unfolding at each workshop. My heart and soul smile! EB
---