Caipirinhas Candomble and Soup and Rainnn Bahia
Salvador de Bahia, Brazil 2012
---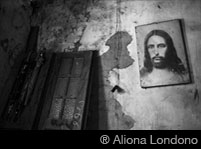 The good energy and the many adventures shared with my four little witches in this soulful and unforgettable workshop here in Bahia are still within me as I'm writing this intro letting the flamboyant beauty of the Bay of All Saints in all her splendor slither in my eyes and soul.
What stands out in my mind is that there must be some otherworldly reason that defies any rational explanation to better fathom what we all lived together. I ask myself why them and why now, not before or after? The only decent answer I can come up with is that it was simply meant to be this way. Can somebody come to my succor and provide other hints on why them and not others?
What remains besides all the memories lodged in our collective memory of this new group Caipirinhas Candomble and Soup and Rainnn, are all the beautiful, simple and intimate images taken by Aliona who was returning again after the March's workshop, Candida, Daneè and Daniela. Their miraculous pictures continue to segue in my mind. It wasn't by chance that as soon as I saw the four of them I immediately sensed that they were my good-intentioned four little witches. I felt that they had come to my rescue somehow, that taking the workshop was simply the official, rational reason for them being here with me.
We had many unique encounters. Among them I think it's necessary to remember our search for Agrippina, the inspiring, old sweet lady farmer that always make me a cigar every time I see her., whci I immediately turn on. She was filled with joy when we finally managed to find her in a far way field. Agrippina transmitted all her happiness to all of us. I'm happy that one of the students managed to take a very intimate portrait of her.
And how to forget our gourmet host in Itaparica Beppe who delighted us every night with his caipirinhas and caipiroska and his delicious Italian-Thai via Bahia pastas? No matter how much we ate and what we ate the check always ended up being 100 reais.
I was greatly impressed by the untiring effort of my students to follow me, raining or shining, in our constant search to find and capture little pearls of our existence, to find poetry around us, to distend time and give it a new meaning through their pictures.
But what I found totally uncanny and moving was their blind faith in their maestro. It seemed as that each one of them before coming to the workshop knew that their act of faith will be blessed and will bring each one them a new sense of awareness in return, a new way of perceiving reality by slowly learning how to use their internal eye.
I remain speechless in the silence surrounding me thinking of how helpful each one of them was in editing some of my images from Bahia. Their comments were sharp, to the point, right on the money. Then, there was the amazing finale: the editing session of my panoramic Cuban work when Daniela started moving the images around driven by some mysterious force, giving more vibrancy and energy to the whole sequence. I just watched and enjoyed her sleight of hand smiling as she was also explaining her reasons for moving the pictures around. I think she was absolutely right: the changes made a lot of sense, they gave the sequence more stasis. I accepted her suggestions as a welcoming gift to take back and savor for a while.
With more than a year to go Isla is slowly coming to look and feel the book to come, this last chapter that will complete my Cuban trilogy.
I can now only humbly thank all of you for having accompanied me in these ten days, in this long Bahian journey that, also, as an act of sheer faith and intuition, I started seven years ago.
If I made you curious enough with my blurb, please take a look at what these four special girls from Italy, Peru, Spain and the US have done in so little time but with passion, so much passion!
EB
---