Pepe

Iquitos, Peru 2009
---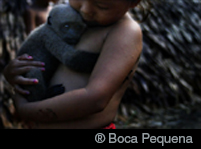 I'm quite pleased to write this introduction to this very incredible ten days life's adventure. It was one of the best photo shoot that my students and I have had in a long time. This Iquitos workshop has opened up a new huge window of opportunities both for my work as a teacher and as photographer. I love when I get to a place rife with daily life and can easily delve into it without anyone asking questions, begging for money or hiding for not wanting their picture taken. We were kings! Nobody paid attention to us, and when they did, they were very gracious and open. At times, the students and I looked at each other in disbelief. We could barely utter to one another: "This place is incredible!" Indeed, it was.
Everyday we would just start wondering driven by our motorcycle taxi drivers who also acted as our bodyguards. We took pictures in neighborhoods surrounded by water, harbors where docker laborious and untiring as ants kept loading and unloading all different type of merchandise, indigenous tribes performing what's left of their culture to tourists to make ends meet, and animals everywhere. The latter ones have played a major role in this workshop. Wild animals taken in captivity sold at the market, others freed from the poachers living now in a sort of animal shelter. Pepe a very human-looking monkey become our instant hero and has given the name to the group. At first, we all loved taking pictures of him. A few minutes later we were all running away from his very aggressive and yet playful behavior. His favorite thing was pulling people's hair. The only one that had nothing to worry about was our dear Garry who sported a wonderful shaved head.
The two-day Amazon adventure was also a very special time. The river boat-ride was great and it gave us a better idea of the vastness of these majestic rivers and a good sense of the people living there. The visit inside the forest was an amazing learning experience on how nature adapts itself.
After the usual difficulties in tuning with this unusual reality, each photographer started understanding how he or she had to approach reality. Each student has created a very personal and impressive body of work. What I like the most about each set of images is that they are very personal, each revealing at the same time the student's personal vision and the relationship with his or her subjects. By looking at the images by Birgit, Boca Pequeña, Garry and Juan Carlos and by reading their comments you will understand better what I mean. To be repeated!
EB
---