Regulin

New York, US 2008
---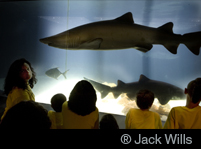 One of the most fascinating aspects of photography is the possibility for photographers to show how they feel about life, each one in his or her different way. This consideration couldn't be truer than in my NY workshop where the 3 students from Italy, Spain and the US all showed a New York of their own, each in their own unique way.
As always we managed to create the intimacy and comradery that have become one of the hallmarks of my workshops. I loved that Jack, a 100% American fellow, spoke good enough Italian to communicate with Patrizio who only spoke his native tongue. Viky, a gracious and gentle Spanish soul, took some of the most beautiful photographs that I've seen in my New York workshop. The pictures were taken in the most disparate locations and situations at different time of the day.
Jack and Patrizio after their initial adjustments to my teaching and began talking my photographic language and began creating personal images of their own.
The idea of doing the workshop during the Mermaids parade was a good one. Coney Island was one of the group favorite locations. Central Park under a beautiful summer thunderstorm was very special.
As always, Sissy's delicious cooking delighted us, the good company and the warm energy that we managed to create as a group simply sharing our love for life and photography made the rest. The group Regulin (a slang word from Barcelona to say that a photo is just ok that Viky constantly used) is another little star in my beloved workshops. EB
---