La Dolce Vita

Sicily, Italy 2018
---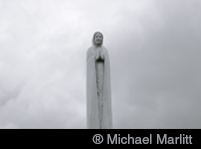 Another Easter in Sicily workshop is over and I can sense the passing of time around me. I vaguely understand the importance of having been able to return to my land in all these years. I leave you with some of the images that Daniele Alamia, Michael Marlitt, Philip Blanchard were able to take of this island of the intimate processions, of the many landscapes we stumbled upon both of beautiful places and abandoned quarries, villages. All these subjects are becoming part of my way of looking at life in its myriad facets! People and processions are no longer the only topics of my photographic quest. Landscapes, still life, close up portraits are intertwining with the rest.
My three companions were some of the nicest students, always caring, listening, and providing amazing feedback on one another work and on mine. They were sharp and tough and gentle at the same time. The same way I was with them.
We treated ourselves to the delicious Sicilian food among which the insuperable pastries and the perfumed wines.
The group La Dolce Vita has taught all of us so much not just about photography, but also about the profound meaning of being alive each single day.
EB
---