Beer Emergency
Salvador de Bahia, Brazil 2015
---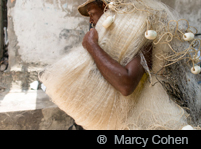 Still in my beautiful Bahia with some of my best students that love this part of the world as much as I do. Colin and Romain continue their tour de force with me, ready to search new instants of daily life and with the new gang which includes Geralyn, Marcy, Santi and Tammy, all returning to Bahia as well with the exception of Santi who's here for the first time.
We alternate daily life shootings with Carnival. I take them to see some of the families that I've been photographing for several years, we return to the roosters' fights, to the abandoned sugar mill to see our friends living there, we stumble upon sugar cane cutters who invite us graciously to their quarters.
The workshop is a great opportunity to do a lot of editing of everybody's work. We spend long hours editing the workshop's images as well as many personal projects some of which will eventually become books. I share with this group of formidable editors my family project and the first three Bahian Cantos. Many amazing suggestions come out of it.
The days unfold in a very beautiful way. We encounter many special situations. In some cases they manage to capture them. They will become part of their personal work.
But the workshop is far from being just work: we love so much sharing meals, drinking local potions, our daily dosages of caipirinhas and many, many beers. Colin as a good Scotsman leads the way for our many, countless beer emergencies. In the end the name stuck to the group.
Almost every day Colin and I take long walks in preparation for my long walk next year.
The images that they all took don't need any introduction. They emote the wanderlust that we all shared! Then, there was the Chapada adventure, but this was a different story: a truly frisson of excitement!
EB
---