Lindos Paisajes, Valio La Pena

Cuzco, Peru 2014
---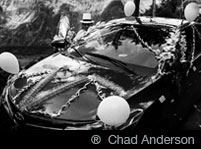 "Every time I need to speak Spanish I feel ashamed. I'm proud to be a descendant of the Incas. I want to continue to live in the traditional style of my ancestors". It's only 9 am and Andres is talking to us in such a simple and direct way as he's preparing to sow over 500 varieties of potatoes that he and his fellow comuneros in this small village lost in the mountains have been patiently cataloguing for the last 2 years. His young son follows him around. The presence of our cameras intimidates him a bit. He tries to hide behind his dad's legs. His huge, beautiful big brownish eyes are kept low. When he raises them they shine. Andres' words make me more aware of what it means to be a native person growing up being forced learning the language of the people that massacred his ancestors.
I try to explain that our intentions are different and as a small sign of appreciation for his generosity we leave some food that we carry with us. I promise him to return next year during the harvest of the potatoes they are sowing before our eyes proudly adding only some alpaca manure as fertilizer.
We continue on to meet our shepherd friend Patricio who is going to walk with his alpacas, cows and horses to high pastures. We walk slowly, we walk for hours, and we take pictures of this small miracle of life. All around us the proud and primitive beauty of these virgin mountains that so far have been spared by mining and any type of unfortunate man's intervention. Tears of joy descend on our cheeks. What a spectacle!
Sandra, Chad and I keep breathing deeply the pure and rarefied air as we climb up to 5 thousand meters. Patricio walking in front waves at us as he keeps saying hola. We just smile and time to press our shutter as his arm goes down.
Some extraordinary images were taken that day and in all our magical stay in this unforgettable workshop where the intimate presence of Martin Chambi is clearly with us. The pictures show it without any doubt that he's encouraging us to continue our exploration of his ancestral land that he captured in such soulful and intimate way in his own images almost a century ago.
I'm very proud of my students' work and we all realize how lucky we are to have been able to share this workshop.
The last day we walk for 6 hours wandering along more extraordinary landscapes. We feel tired but we are in bliss.
I feel that these initial, long walks are the beginning of a new chapter in my life. I simply smile. I'm ready!.

EB
---