A Little Step To The Left
Cuzco, Peru 2013
---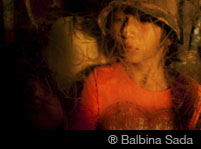 This workshop of the group A Little Step To The Left will stay with me forever. I greatly enjoyed the company of my 6 students. Two olds: Stan and Willard; and four new from Mexico: Balbina, Norma, Pilar and Pili. The seven of us along with our wonderful driver Victor made magic combining our good energies.
After the portfolio review it was clear that in order to help my Mexican ladies I had to take them out of their comfort zone. I loved the way they took up the challenge and worked so hard.
I decided to come to Cuzco and the Sacred valley in May to finally see the harvesting of corn and potatoes and to see this special and spectacular land that I love so much at a different season of the year.
My urge to continue the exploration paid off big time. Along with my students we went to areas where I had never been before and returned to some areas where I had already photographed.
The time spent with the little shepherds above four thousand meters was a very magical time. Their impromptu singing for us touched our hearts.
During the religious procession I felt the profound spirituality of the people participating.
We shared many good meals, laughters and joys. The ediitng sessions were so rich in discussions and constructive criticism. The girls were growing everyday and we were so happy to watch them as their images became more complex and devoid of any distracting elements. We all learned that in order to take better pictures we all had to take a little step to the left. It's an important lesson that I'll always carry with me.
We bounded in such a special way that at the end Willard, who has taken 25 workshops with me, simply said:" This has been one of the best workshops I've been on." I couldn't agree more with her.
I thank PhotoXpeditions that made it possible.
EB
---