Heart and Soul

Salvador de Bahia, Brazil 2009
---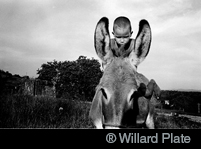 March is the month when I return here to teach The Magic of Salvador, the first workshop that I started in this very special place. Seven days delving into the extraordinary aspects of daily life in this city where I feel I belong. Three more days photographing in the beautiful countryside an hour away from Salvador. For the first time, all my students were women of different ages and walks of life. Willard was there to take her seventeenth workshop with me. Once again, the magic and uniqueness of this synergy among all these people with good hearts and intentions bore its fruit. Each single day of work has been a true blessing both for the experiences lived together and for the communal sense that the group shared.
As a teacher it has been very rewarding to see the individual growth of each student. The fact that some of them were my mother's age or close to it didn't prevent them in the least to work hard in order to get better images.
There were many special moments including the time spent in what used to be the landless movement camp with the farmers who now owned it. We photographed the children at play, the farmers burning some land to prepare the soil. We waited for the fishermen to return home with their daily catch, to mend their nets under the shade. The moonlight swims were another special memory of this marvelous trip. The workshop pays tribute to the indomitable spirit of human beings, to the photographers in the group and to all our subjects. The presence of all these women gave so much gentleness to this great experience. Go take a look at their pictures! Helene, Margie, Nancy, Pam and Willard have made the sacred wow to return together for another gathering of good souls. I greatly look forward to see them all together.
EB
---